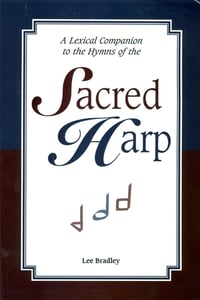 $

12.00
A Lexical Companion to the Hymns of the Sacred Harp - Book - $12.00 plus $3.00 shipping via USPS anywhere in the continental U.S. Shipping for additional copies is only $1.50.
For international orders please contact 205.414.0623 or email [email protected]
A guide to the hymns of the 1991 Edition and The Cooper Book.
By Lee Bradley
Preface By Buell Cobb
To sing with Understanding. It helps if you know what the words mean.